Galvo Laser Welding Machine

Laser welding
Galvo Laser Welding Machine
Applied Material / field

● Suitable for thin plate weldingbr /> ● The welding is fine, fast and efficient to meet the 24-hour mass production.
Features

● It can realize high-speed and high-precision spot welding and continuous welding of arbitrary patterns. The pulse laser has low heat input and is not afraid of deformation problems.
● Suitable for fine welding. Especially suitable for fine welding of stainless steel, carbon steel, gold, silver, aluminum, nickel alloy, copper, titanium and other materials.
It can realize high-speed and high-precision spot welding and continuous welding of arbitrary patterns. The pulse laser has low heat input and is not afraid of deformation problems.
Suitable for fine welding. Especially suitable for fine welding of stainless steel, carbon steel, gold, silver, aluminum, nickel alloy, copper, titanium and other materials.

Laser source wattage :

150W / 300W

operating mode :

QCW / CW

Maximum pulse energy :

15J / 30J

repeat frequency :

1~10000Hz

Pulse range :

0.01~10ms

Output power stability :

<3%

Welding range :

110 x 110 mm

150 x 150 mm

working environment :

10℃~40℃

power supply :

AC 220V 60HZ

cooling method :

air cooling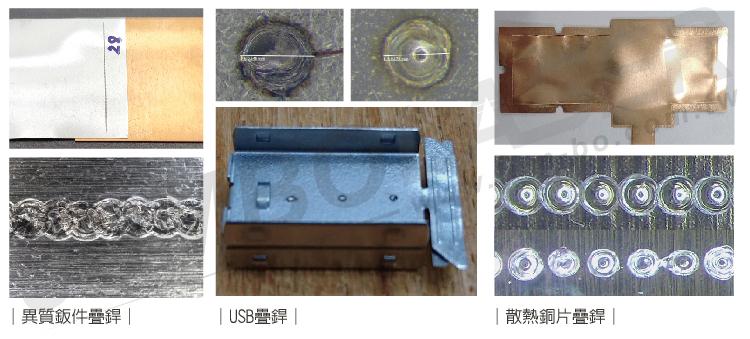 Accessories
Add-on accessories