OEM service process
OEM service process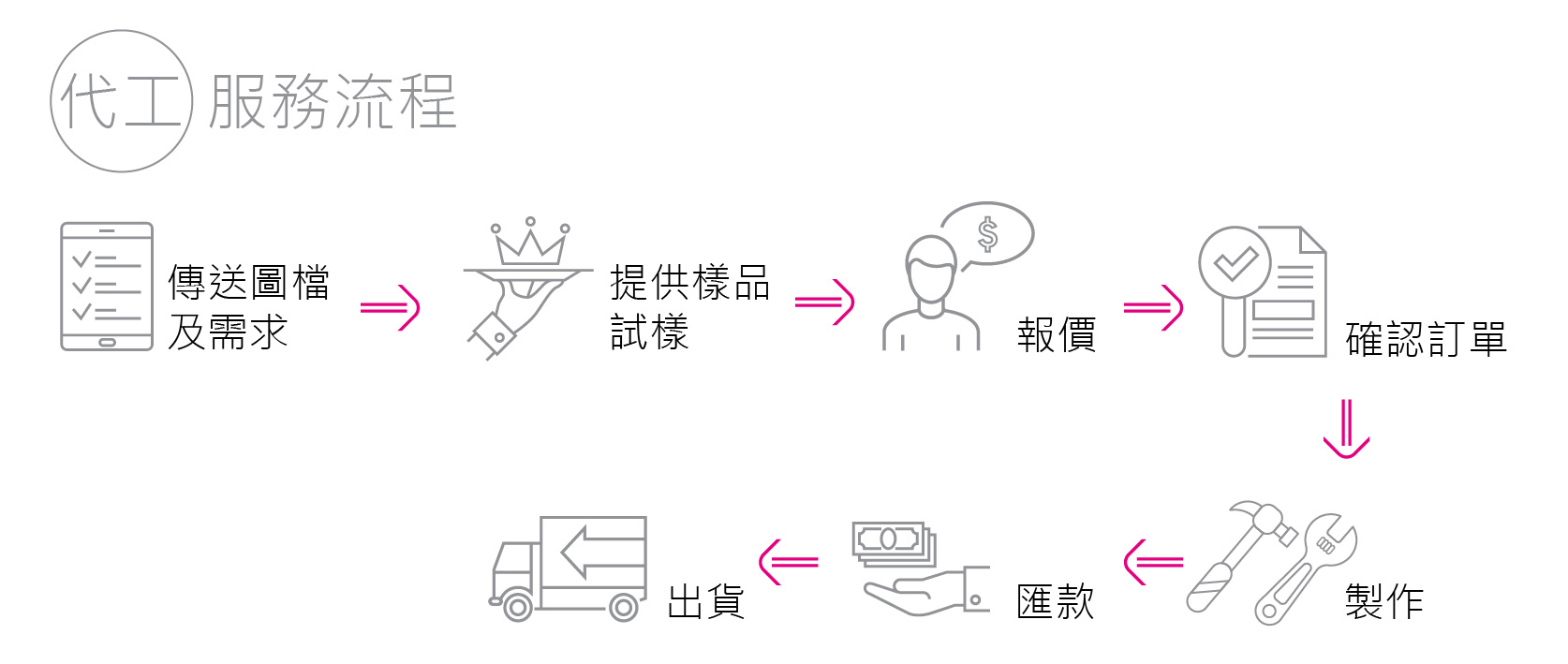 Send pictures and requirements:

Production content, processing type, material, size, vector graphics (CorelDraw, AI, AutoCAD), image files (JPG, PNG), printing resolution above 300dpi, text fonts.
· If you need retouching services, the fee will be charged separately.
Reminder: When drawing, the line segments should be separated and cannot be interlaced or overlapped.
call:06-5058858fax:06-5058850Factory address: No. 37-12, Gangziwei, Gangweili, Anding District, Tainan City, 745E-mail:service@jum-bo.com.tw

Quote

Quotation is made according to the sample results and the quantity of goods, and a quotation is issued.

Provide sample proofing

It is recommended to provide 2-5 samples of a single material for testing.
Pick up or send back samples, the freight will be paid by the customer.
Shipping Address:3rd Floor, No. 8, Chuangye Road, Xinshi District, Tainan City 744

Confirm Order

The quotation is sent back for confirmation.。

make

After the order is confirmed, it will enter the scheduling immediately.

money transfer

Shipping

Pick up or return the goods, and the freight shall be paid by the customer.