Vibrating disk laser marking machine

Laser marking custom design case
Vibrating disk laser marking machine
●Suitable for large and small size parts
●Various specifications can be customized
Features
● Significantly reduce manpower
● Automatic feeding, increase production capacity
● Dedicated to mark the workpiece model, batch number, logo, size... etc.
● The marking is clear, not easy to wear, and the depth of engraving and marking can be controlled at will
● Zhengbo laser patents, counterfeiting will be punished
Can realize marking, marking the workpiece model, batch number, logo, size... etc.

The automatic marking machine is suitable for large and small-sized parts that need to be engraved. Significantly reduce manpower and increase production capacity.

Laser source wattage :

20/30/50

Marking range :

110*110mm 175*175mm

Engraving speed :

5000mm/s

Minimum line width :

0.03mm

Laser wavelength :

1064nm

cooling method :

Air-cooled

Equipment size :

950*1500*1600mm

Hand tools, hardware industry, etc.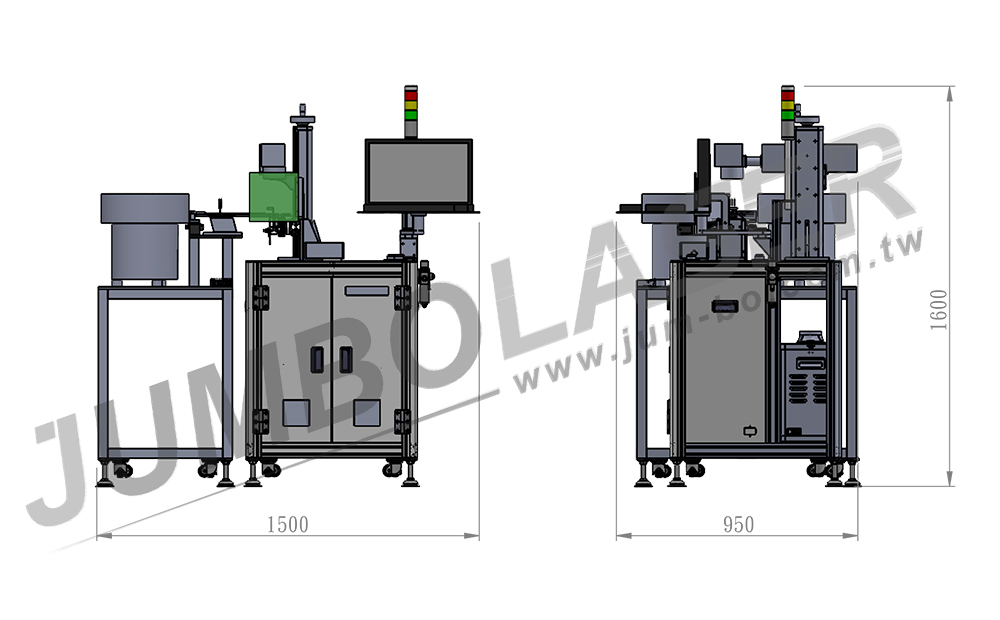 Real machine available on site
Please contact Jumbo Laser
◤
Make an appointment
◢
Zhengbo laser patents, counterfeiting will be punished
Accessories
Purchase accessories