source
:
Business Times
Jumgbo Laser, which will set up a factory in Nanke to expand its services, has become a professional laser technology factory that the industry is competing for strategic cooperation with its "optical manufacturing technology". innovation
‧
"Intelligent Manufacturing" constructs a laser technology application platform, combined with
AI
、Optical, big data analysis and cloud monitoring ensure uninterrupted production and create maximum value for the enterprise.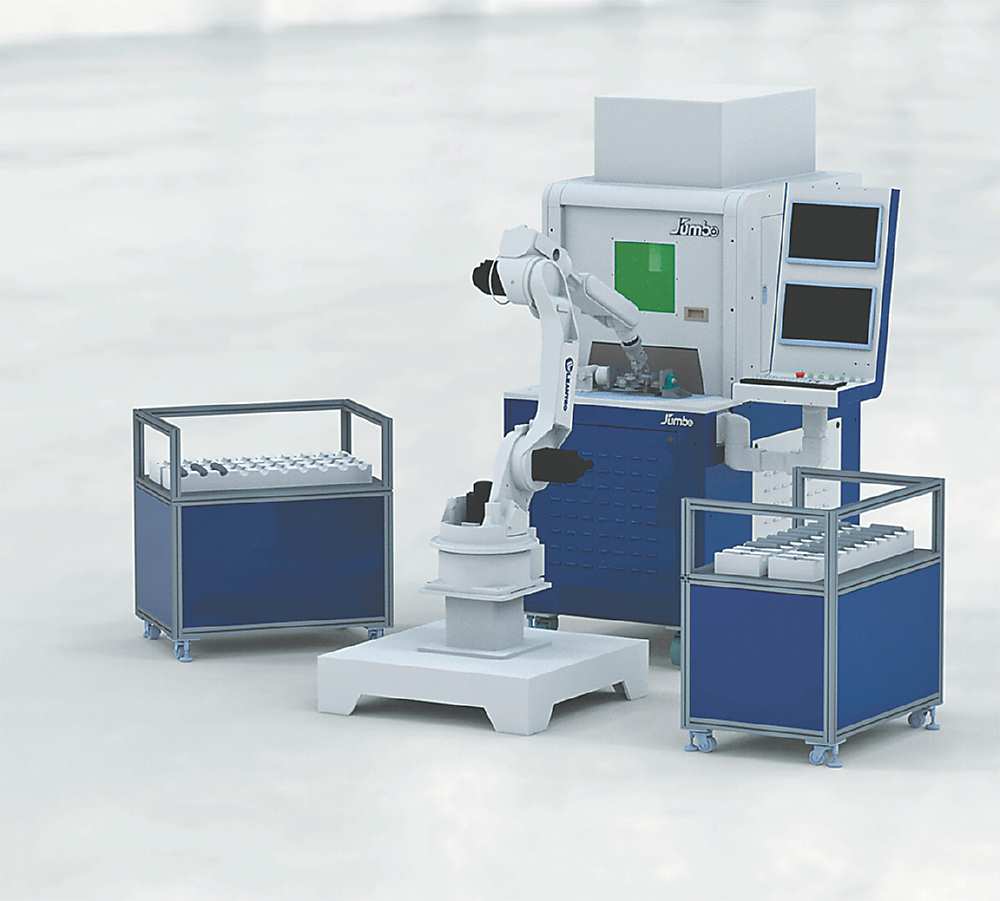 Chen Zhengyan, general manager of the company, said that the local epidemic in Taiwan has reached its peak recently, which has affected the domestic economy and manufacturing industry. At present, most companies are gradually adopting the mode of diverting work and working from home. Compared with the manufacturing industry, it is not only difficult to implement, but also affects the normal operation. Operations and lengthened delivery times even affect shipments, and labor costs are rising year by year, forcing many companies to choose robotic arms to replace manpower. Therefore, automation is no longer a slogan, but is now in progress. Therefore, Zhengbo Laser promotes the application platform of intelligent laser technology, that is, the introduction of machine networking, through cloud intelligence, real-time monitoring of machines, mastering the production status, and fully realizing the possibility of reducing manpower and working in batches in the manufacturing field.
‧
The application of laser technology based on the "Intelligent Manufacturing" architecture is to make the Chinese people turn the stereotype of metal processing and manufacturing. The traditional metal processing industry can also be very technological, and can complete high-quality output in a very short time, and Online real-time monitoring of welding quality and automatic welding production have transformed and upgraded the traditional industrial manufacturing mode into a smart factory with laser processing combined with smart manufacturing.
 Laser-related application equipment developed by Zhengbo Laser, including
Multi-station laser marking machine
、
Laser welding machine
、
Fiber Laser Desktop Marking Machine
、Intelligent pick and place indexing plate laser marking machine and
Laser cleaning machine
etc., and since it is a trend for automated equipment to be equipped with a cloud monitoring system, Zhengbo Lei has set up each device to fully import cloud monitoring; in addition, in order to let the relevant domestic manufacturing industries fully understand the laser professional of Jumbo Laser, the "Sample Uninterrupted" has been launched. , The process will not be delayed", implement free on-site laser experience and free home samples. Contact number::
(
06
)
592-3305
。
news source
:
https://readers.ctee.com.tw/cm/20210527/a74asa4/1127323/dbf04afe1b9ed6eaf66ac10e6c0cd7a1/share